E!'s Carissa Culiner Is Pregnant! Watch Her Live TV Reveal on Daily Pop
Carissa Culiner has some breaking news! 
The Daily Pop co-host revealed live on Thursday that she is pregnant. This marks the first child for the mom-to-be and her husband, Shanon Culiner. 
"Today's #DAILYPOP is gonna be a good one! Hope you'll join us!!" she tweeted before the afternoon show—and she definitely kept her promise. During a segment of "Guess the Instagram Pic," she and co-hosts Catt Sadler and Justin Sylvester took turns trying to figure out which celebrities shared certain photos on social media until they came to a shot of three sets of matching sneakers. 
"Oh that's cute! Who's pregnant?" Sylvester asked. "Lauren Conrad?"
"That one's me!" Culiner unexpectedly confirmed. Her colleagues were immediately overcome with shock and joy. "This is the best news ever!" Sadler exclaimed.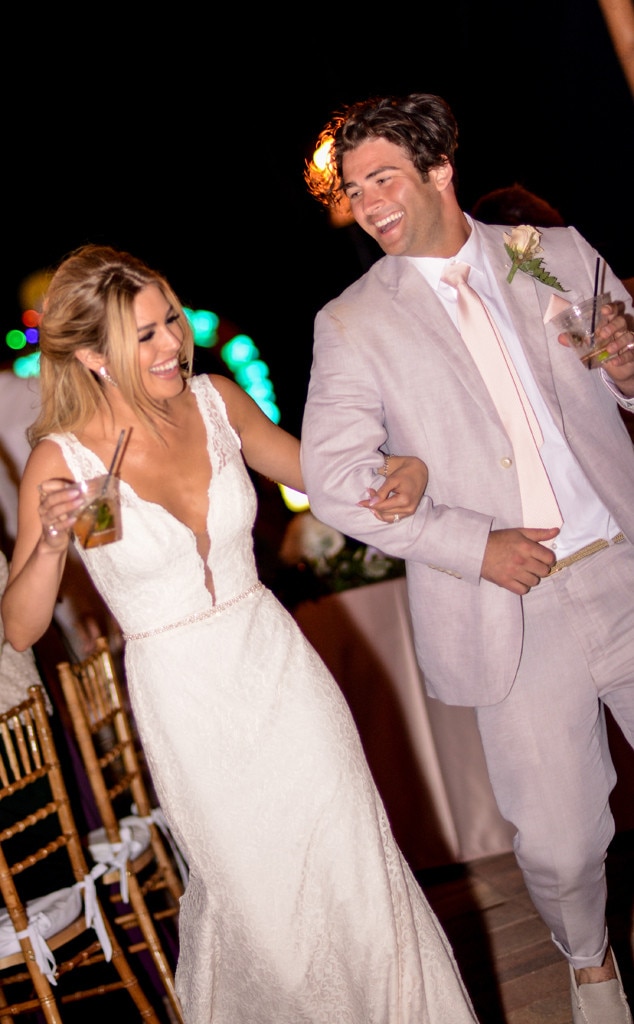 Roberto Ojeda
As for how she's been feeling, the expectant mama admitted she's had a few tricky moments in the first few months of her pregnancy, but mostly it's been smooth sailing. 
"I've been at work every day, so I'm thinking that's pretty good," she shared. "I've almost thrown up a few times on the show, but it's fine."
While Culiner doesn't know the sex of the baby just yet, she's planning to find out over the weekend and will make the grand reveal on her Instagram account. 
In the meantime, she and her hubby are having a lot of fun with the news, sharing a spoof Knocked Up movie poster on Twitter. "When your life is like a movie…," Culiner tweeted.
Congratulations to the mom and dad-to-be! 
Daily Pop airs weekdays at 12 p.m. on E!