Will Henry spare The Boy?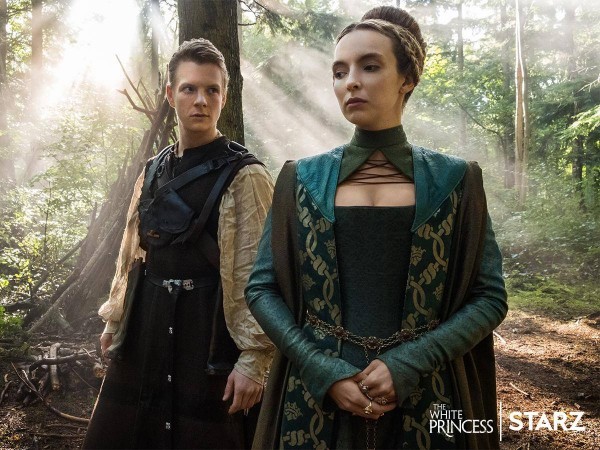 Will Lizzie's actions come back to haunt her?The White Princess, Facebook
The White Princess heads to the first season finale. With a series of tempestuous events leading to the last episode, The White Princess will look to end the season finale on a shocking revelation.
The Starz show covered numerous stories in the first season packed with a lot of drama. Right from the controversial marital rape in the first episode to Lizzie helping The Boy, the finale boils down to Lizzie and King Henry's future.
Also Read: Is Game of Thrones' Sansa Stark the new Cersei Lannister? Sophie Turner hints at her character turning evil 
According to the synopsis shared by Starz, two important things will happen:
– King Henry and the pretender will have a confrontation. The final confrontation will result in some twists in the final episode. But the highlight of the episode will be when the pretender will expose King Henry's weaknesses, breaking open a box of stories for the upcoming season.
– Like the King, Lizzie will also face numerous problems in the finale episode. The episode will watch Lizzie's past follow up with her. The old curses will revisit the White Princess and along with the old imprecation, new demons will come to haunt her.
The new demons will most likely be courtesy helping The Boy. In the seventh episode, Lizzie took some bold decisions and made some critical moves to help maintain her husband's reign. These decisions are going to trouble her in the season finale.
According to Inquisitr, in the real history, Lizzie and Henry lose their elder son Arthur to sickness. Lizzie is pregnant for one last time. But the child doesn't survive and she dies shortly after.
On the other side, the website shares, Henry Tudor tries to save all his money, which puts daughter-in-law Catherine in a tough situation financially. Henry seeks a prospective wife for his younger son.
With so many diverse plot lines to chase, the show could be renewed for season 2. While fans await confirmation, here's a sneak peek into The White Princess episode 8.
The White Princess episode 8 promo:
Here's when and where you can watch The White Princess Episode 8:
When: June 4
Where: Starz
Air time: 8 PM EST
Where to watch/live stream online: Starz